Who I am
so...i am a normal guy who is addicted to motorsports.
My name is Christoph Mantsch, born in 1988 and i am coming fron Rohrendorf near Krems an der Donau in Lower Austria.
The only thing why i am a little different to other racers is that i love to tinker and develope things in the way i like it.
For example, footrest with GP-shift for the Pitbike, SAS-cover in special design for the big bike, switcher arm for GP-shift, fixture for the laptimer for both and so on........
As a learned production technician and
mechanical engineering and automation technology engineer i have lots of experience and practical knowledge to manage such projects.

And ,as always, my Girlfriend Conny helps me out as often she can and she is very patiently with me when i stuck in the workshop till 11 o´clock, wich happens pretty often.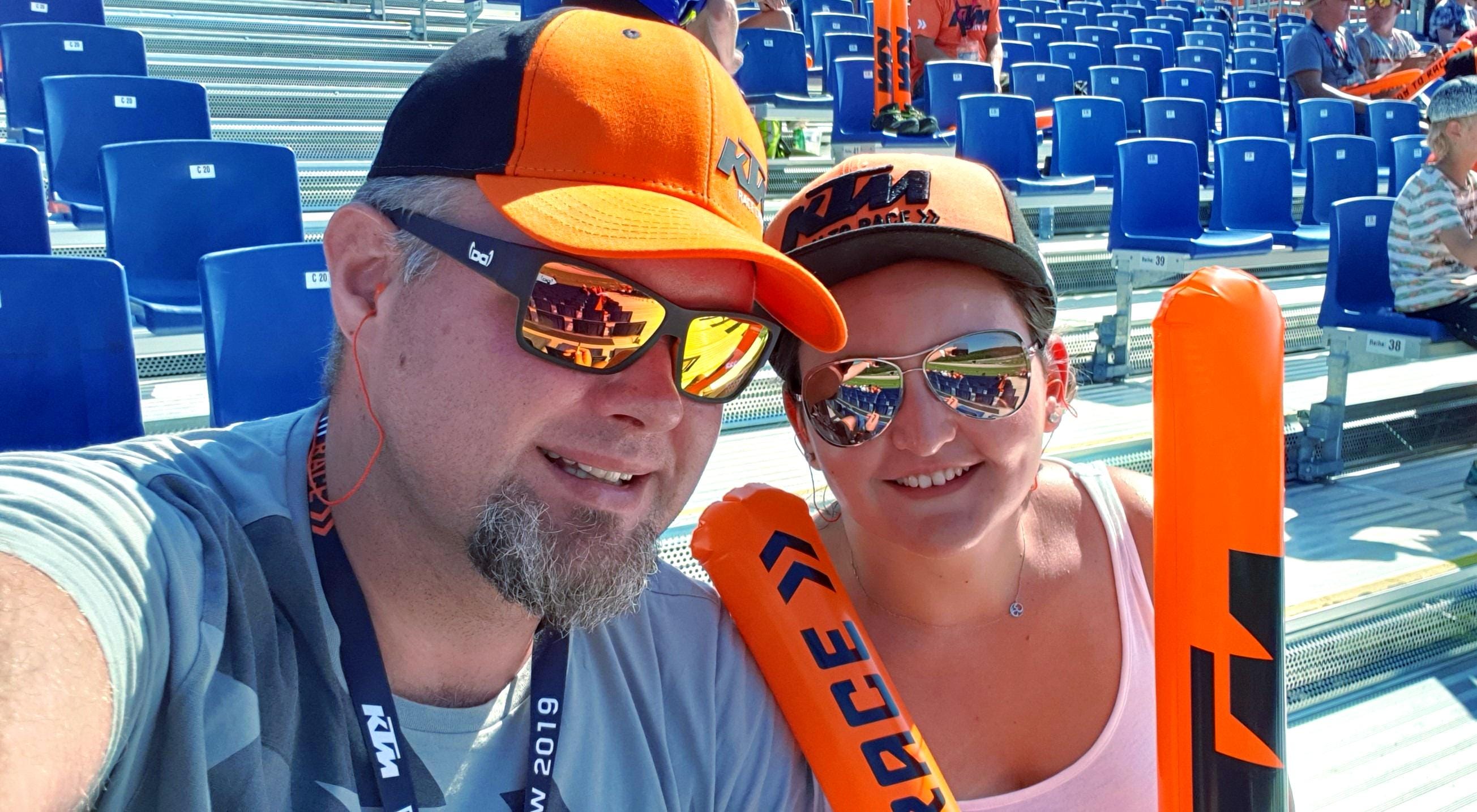 My Story
Like every good idea also this one comes right out of the garage.
But from the beginning...
2017 i started riding my motorcycle, a KTM Superduke 1290R on the racetrack.
So the racetrack fever caught me and the modifications of the bike started.
Exhaust system, engine dyno, suspension and many other upgrades were installed.

But one thing was missing. Clutchless shifting, if possible in both ways.
The bike is from 2015 so there was no shifter onboard.
So i started to look at the aftermarket, finally i found one which looked nice, i bought it an mount it on the bike.
The first test happened at the Pannoniaring located in Hungary.

The feeling in the first fast laps was incredible. No clutch used and the gears slided in so smooth and in both directions. After a few laps i got used to the system and i made one faster lap after another.
thats not enough..
so 2019 the motocycle family in my garage becomes bigger.
I bought a 190cc Supermoto Pitbike just for training and have some fun at the local kart tracks.
Also here it didnt took long since i made the first modifications.
Suspension, footrests, exhaust and installing some saftey features were built in the bike to make it even more funnier.

But one thing was missing......you guess it?

Right, the automatic shifter (BLIPPER) was missing. So i sat down with a few friends of mine wich are also racers and we discussed how to make it.
With a bad, bad result.....

"That will never run", "You have to program so much settings", "How do you want to do it, its not possible without electronic throttle"......that are only a few answers i´ve heard.
But i dont wanted to clutch anymore and i wanted the same feeling as on the big bike.
So i started planning, printing, milling and turning.......i started tinkering.
300 hours later...
the first prototype was ready, not lovely and beautiful, but ready to use.
I had the first test at the parking spot of my friend´s store and it was very promising.

Further 100 hours later i installed version 2 in my Pitbike, the PITBLIP MK2"
and moved on to the first test days on track.
i made 10 hours, 20 hours without any problems.

Then i moved another step forward and produced 4 more systems to give them to other Pitbike racers which also have experience with BLPPER systems on the big bike.

After all in all testing time of 120 hours the tests were finished positive and after a few small improvements the system was brought to series-production.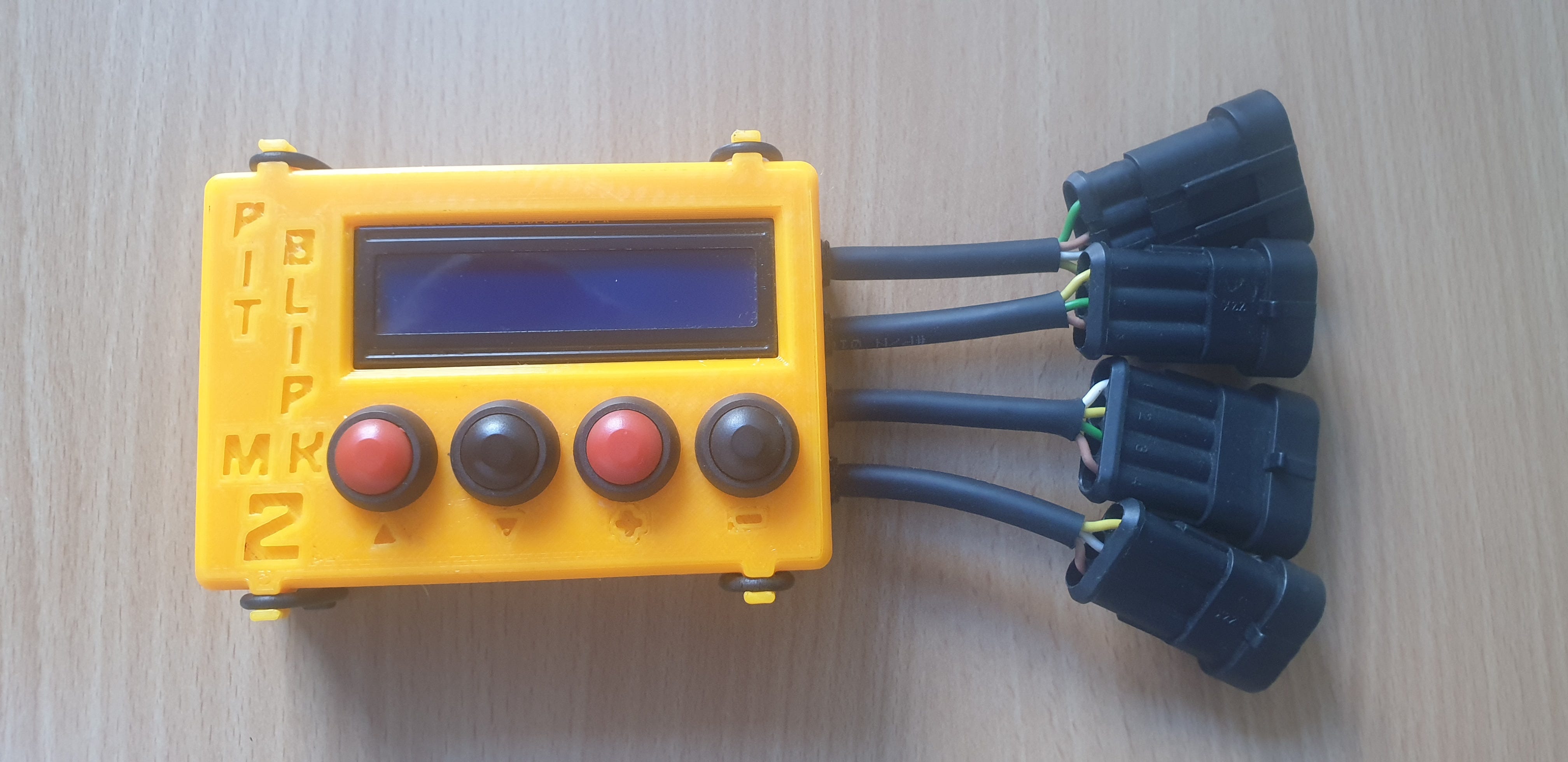 so let´s GO....
after a long back and forth, dozens of exams for the marketing and legal rquirement, i found the BEAST Mechatronics GmbH.
BEAST means "bend emitted automatic shift technology" which belongs to the sensor technology.

And thats what i am doing, i am building BLIPPER systems for motorcycles without electronic throttle control and for bikes without shift linkage.

Here on this site, you get products which are sely employed and handmade by myself. I do 100% of the work by myself.

Quality MADE IN AUSTRIA!